Certified Waxing Professionals
The friendly, expert team at Lets Face It Skin & Laser Clinic enjoy working with you to remove your unwanted hair. Clients come to us from all over Newcastle for our skilled waxing services. See the prices for our waxing services below. Contact us for more information about our waxing practices and we can discuss all your waxing requirements.
Safe Hair Removal
With regular waxing, you can put away your razor for good. Waxing offers an easy alternative to traditional blades, and you don't have to worry about painful cuts and nicks. If you often find yourself reaching for a bandage after you shave, let our waxing professionals take over your hair removal.
Long-Lasting Smooth
At Lets Face It Skin & Laser Clinic, we use waxing techniques to take out excess hair by its roots. With this removal method, it takes longer for your hair to grow back, which gives you a longer lasting effect than a razor.
Since we take care of the waxing process for you, we can also make sure you have complete hair removal in hard-to-reach places without you having to manoeuvre a razor at awkward angles.
Full-Body Waxing
We offer waxing in Newcastle for every area you have hair. To serve both men and women, our team can wax almost anywhere from your brows down to your ankles. See the list of our services below for specific prices.
Professional Service
We employ a team of caring professionals to help you look your best. Our waxing staff prioritises customer satisfaction above all else. We'll take care of your skincare needs with courtesy and expertise.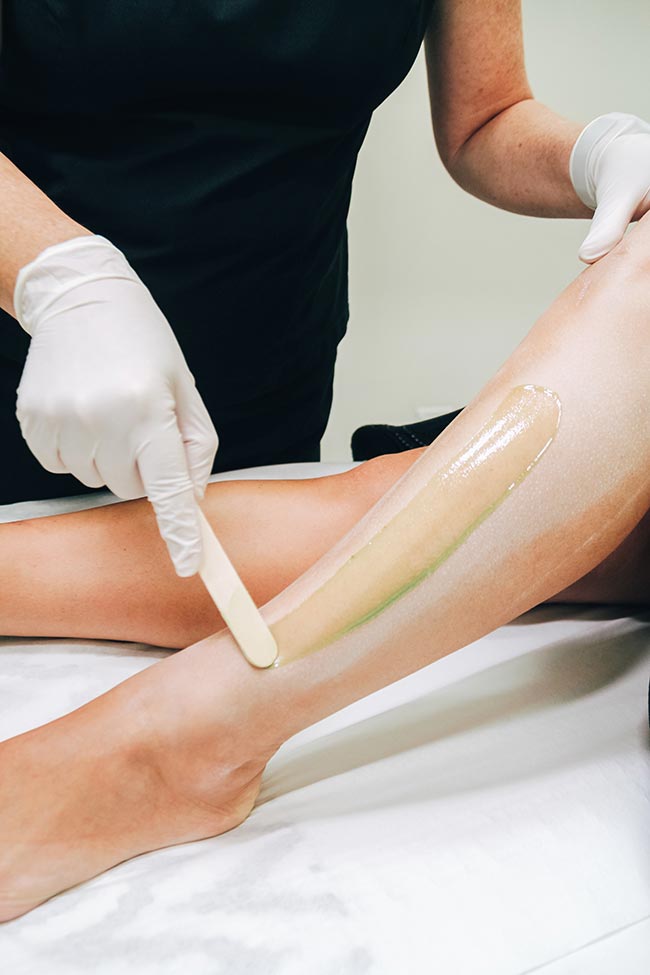 Prices for Women

Face
Brow
$22
Lip
$17
Chin
$17
Brow, lip + chin
$46
Sides of face
$35
Face Wax (with cheeks, no brows)
$44
Face Wax (including brows)
$55
Body
Half leg
$38
Three-quarter leg
$49
Full leg
$66
First Brazilian
$66
Regular Brazilian
$52
G-string
$38
Bikini
$33
Underarms
$22
Half arm
$38
Full arm
$49
Wax Packs
Half leg + bikini
$65
Full leg + bikini
$85
Full leg + brazilian

$108
Half leg + bikini + underarms
$82
Full leg + bikini + underarms
$108
Full leg + brazilian + underarms

$130
Body Waxing for Men

Face
Brow
$22
Ears
$20
Nose
$20
Body
Shoulders
$40
Stomach
$45
Back (not including shoulders)
$55
Lower half arm
$50
Three-quarter arm
$60
Full arm
$70
Lower half leg
$50
Three-quarter leg
$70
Full leg
$80
Chest
$45
Chest & Stomach
$80
Book Waxing Now
Purchase a Gift Voucher